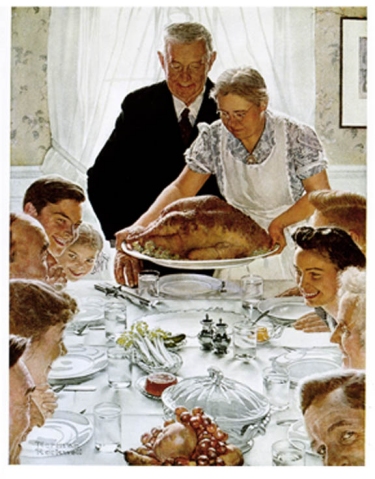 Thanksgiving is a great time to think of the blessings we take for granted. This Thanksgiving, I am thankful for:
1. Clean, pure water to drink.
2. A wonderful family with loving parents, sisters who I can call my best friends, brothers who I couldn't live without, the great people who have made it into that family by marriage, hilarious neice and nephews.
3. My in-laws, who I love more than I can say.
4. Great friends who make life fun.
5. A warm, happy home.
6. A knowledge of the truth about God and his Son, Jesus Christ.
7. The ability to stay home and raise my son.
8. A wonderful husband who still makes me heart smile.
9. A beautiful, healthy, strong baby boy who astonishes us daily and is ready to conquer the world.
10. My life. I can't begin to thank Heavenly Father for all the blessings I have or list them all.
Happy Thanksgiving!